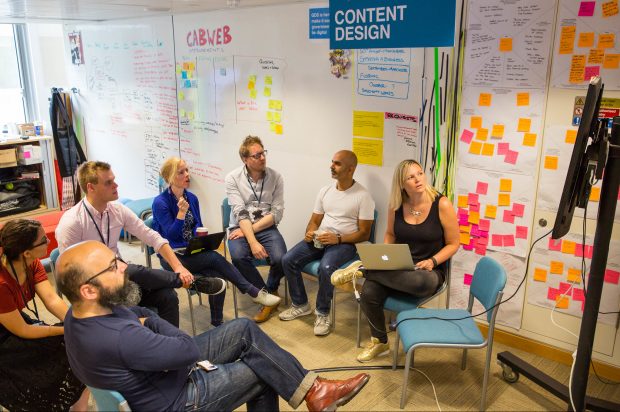 Research operations is a relatively new concept. Its goal is to understand the role of researchers within an organisation and how to best support them. Communities in the private sector have set out to explain and define exactly what research operations is, and have pulled together some very interesting insights. Although there are some common recurring practices - legal support, travel arrangements, recruitment, asset management - it's possible that research operations in government could look quite different.
The changing community
About 5 years ago, the GDS labs were opened in order to 'make research a team sport', so that in-house researchers, developers, designers, stakeholders and important decision makers could all witness how their decisions impact GOV.UK services and, ultimately, their users. Since then, GDS has seen its research community grow and with it, a change in the needs of user researchers.
Initially the need was to provide in-house research lab facilities. Using the lab was more convenient than researching 'in the field' and reduced the dependence on commercial labs, offering considerable cost savings. But that need has now grown to include other services, such as research participant recruitment and the procurement of external services, among other things. User research as a discipline in government has matured.
A backbone for the community
To further understand the research operations practice in government, at GDS we have recently started working with other government departments in an informal team to gather insights into what user research operations could look like.
To illustrate, I see research operations playing a similar role to that of the human vertebrae, providing a solid infrastructure (in this case a network of core services) to best enable researchers to practice their specialism in their respective teams and organisations. And I see the researchers themselves as the neurons transporting the all-important information to headquarters through that network. This is how I picture it, but not necessarily how it should be.
Without support, researchers can find themselves having to do a disproportionate amount of administrative work, which means less time spent doing what they're really passionate about - research. But imagine if researchers didn't have to deal with all the procuring, form filling and budget handling that often comes with doing research, and could instead focus the bulk of their attention on crafting their discussion guides, conducting interviews, running analysis sessions with their teams and presenting their findings.
It's clear that researchers across government have many common needs. It's the role of research operations to satisfy these needs. However, some departments may struggle to do this due to limited resources, or simply because they don't have the necessary expertise to train and deliver a research operations team. I hope that by working together, we can define a set of core services and standards that any department can incorporate into their teams.
Discovery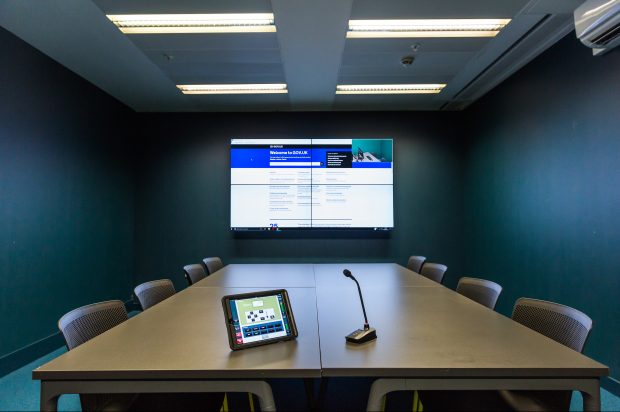 In order to define what research operations means across government, and learn what 'good' looks like, members of the team travelled the country to visit research teams at the Driver and Vehicle Licensing Agency (DVLA) in Swansea, the Department for Work and Pensions (DWP) in Manchester and HM Revenue and Customs (HMRC) in Newcastle.
From these visits we discovered that many research teams require additional operational support. For example, one site had an impressive state-of-the-art research lab that was managed by a senior researcher. This researcher does not work in research operations - they are a full-time researcher with their own research projects and line management duties, who just also happens to oversee the lab in their 'spare time'. But running a research facility, and dealing with recruitment, budgets and data handling, just to name a few of the jobs involved in doing research, can be incredibly challenging for one person alone to deal with.
From our visits to DVLA, DWP and HMRC we identified a number of additional support features that might help user researchers to run their research projects. These features include:
participant recruitment – through internal contacts, GOV.UK panels and external recruitment agencies
device management
training on lab operations and running research in a lab setting
general administration (emails, bookings, phone calls, printing)
guidance on research data storage
logistics – booking travel and accommodation, data handling, participant handling and hosting
guidance on ethics and how to comply with GDPR requirements
We're still defining what the scope of research operations should be within government. We are building a network to help us bring these insights together in a more centralised and collaborative way. Our aim is to make research operations 'a thing' that is both visible and available to all user researchers across government.
If you work in research operations in government and would like to join the network, or want to find out about accessing services, please get in touch: userresearchlab@digital.cabinet-office.gov.uk