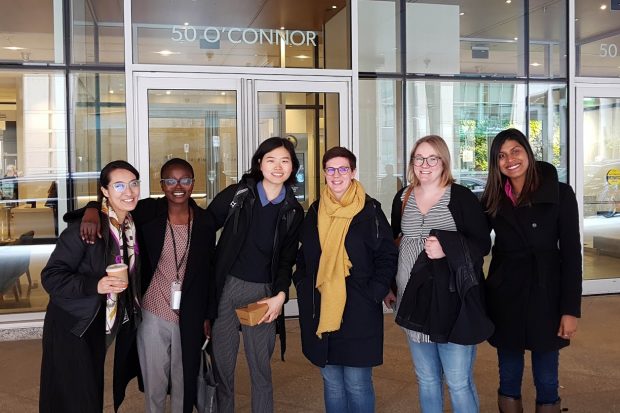 There's a strong connection between the Canadian Digital Service (CDS) and the Government Digital Service (GDS). Both organisations use digital to transform government, both are D9 members – a global network of mature digital governments – and GDS staff have even been seconded to CDS to help set it up.
While CDS is a much younger and smaller organisation than GDS – it was launched in January 2017 and has 60 employees – their joint aims and the similarities in ways of working have led to collaborations and exchanges. 
In May 2019 I visited CDS to speak about how we built and delivered user-centred services across government and the creation of communities of practice. I saw how CDS were implementing their Digital Service Standard, and shared how we recently updated our own Service Standard. 
Here are 4 observations from my time with my colleagues in Ottawa. 
A diverse user research community
In Canada, like here, government services need to serve the needs of lots of different demographics. However, unlike here, there is an obligation for all services to be bilingual - in French and English. In the UK, not all content on GOV.UK is in Welsh and English. Canada must also cater to the needs of multiple indigenous populations. 
When doing user research, it is important to be sensitive about cultural differences and adopt methodologies accordingly. This is one of the reasons it's critical to have a diverse user research community. 
To develop this at GDS we run training for specific communities, such as the introduction to service design training for those who are from an ethnic minority background, those with childcare responsibilities, and carers. 
It's also important to think about accessibility. One way CDS does this is through implementing a post-live accessibility review to continue to support teams and continuously improve in delivering services for everyone. GDS could learn from this and formalise the accessibility review process for services once they are live. 
In both the UK and Canada, user researchers are working to make sure that hard-to-reach people – whether they are geographically remote or reluctant to engage with digital services or government in general – are still consulted in user research. 
By creating, developing, and working in a diverse cross-government user research community, these challenges can be overcome.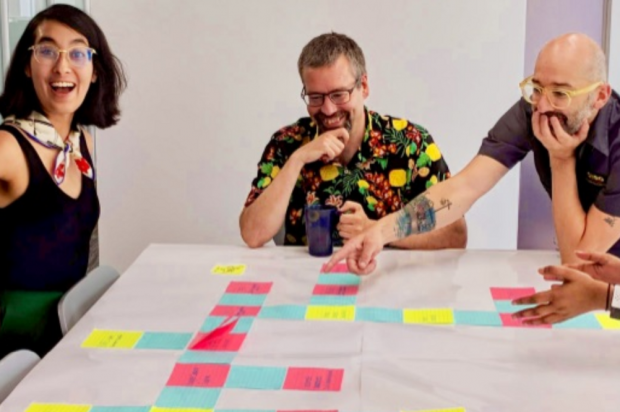 Building capability across government
To help build technical capability in teams across Canada, CDS creates multidisciplinary teams based around specific services. These teams consist of CDS employees and the other departments' staff, and sometimes operate remotely. The colocation of teams is critical in a place where civil servants are spread across the world's second largest country. 
It also allows for effective collaboration during the early phases of development (discovery, alpha, private beta) and builds capability so that the department can continue the building and delivery in-house. 
As CDS is a relatively small part of government, they prioritise which services they can work on using the following criteria:

reach – how many users are impacted and what's the depth of impact?

readiness – is there an empowered service owner and commitment to adopt a service standard approach?

replicability – can the solution be scaled or replicated to enable further transformation across government? 
When GDS was first starting to transform services, it also had the same need to prioritise work. In the UK, this was done through transforming 25 major public services, building digital 'exemplars' in 400 working days. 
The role of communities
If you work in government service delivery, whether in the UK or in Canada, you are part of many different communities, such as cross-government and organisational groups. This is an important part of working effectively but also of personal wellbeing in the workplace.
In the UK, we have an active cross-government User-Centred Design (UCD) Community which regularly holds events, training and meet-ups. While CDS also has a strong UCD community, the 2 groups take different approaches to shared tasks. For instance, to give feedback, in Canada, an open peer review system is used, where anyone can feedback on designs and how teams are working. In the UK we have cross-government design crit days instead.  
CDS's user research community uses GitHub to collate ways of working, templates, methods guidance, best practice, and links to its tools. They also use Airtable to track their studies and insight. As GDS currently has a community working group investigating the best way to share insights, I have passed on CDS's findings to them. 
Embedding standards for delivering services 
CDS has published its Digital Service Standard, which is based on GDS's previous Digital Service Standard. I shared how we had iterated ours to become the Service Standard – published in May this year – to make it more applicable to the wider public sector. 
I spoke about how the standard is linked to government spend controls, which enforce its points. In Canada, the two are not connected, which makes it harder to implement. 
The importance of international collaboration
It's hugely important to keep exchanging knowledge with other governments. There are shared visions and challenges across the world, and by collaborating we can deliver better government services for all.