We thought you might find it interesting to see some of the work that user researchers at GDS get up to each week.
Here's a small sample of things we've done this week.
Passport exemplar assessed
The Passport exemplar team came in for their Digital by Default Service Assessment for the alpha phase this week, and passed.
The assessors said:
 We were extremely impressed by the answers your team gave to our questions... The service is an outstanding example of an alpha service...
We made a Service Assessment checklist for user researchers
Projects need to do user research throughout the project lifecycle to meet the requirements of the Service Standard.
We've created a Digital Service Assessment user researcher checklist (PDF) to help projects prepare for assessment. The checklist will help them get ready to answer all the questions they can expect during assessment about users and user research.
We wrote more about this in our post, User researchers: what you need to do to pass the Digital by Default Service Assessment.
Competing for attention with prize winning cows
The Rural Support (CAP) exemplar team were mixing it up with some award winning livestock (and their owners) at a trade show in Birmingham where, aside from hanging with cows, they were doing some pop up user research.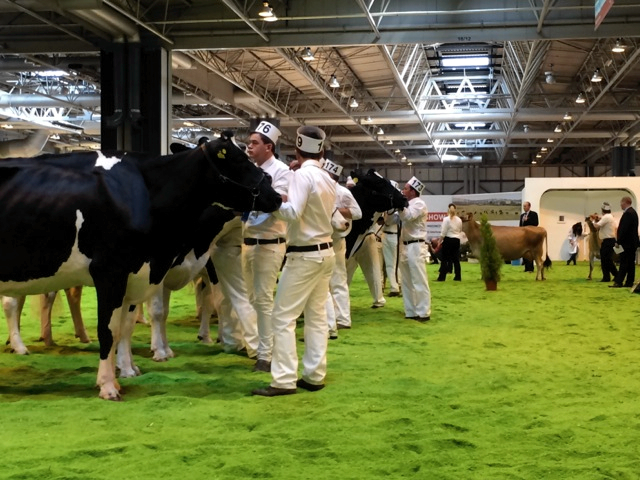 GOV.UK eyetracking
The GOV.UK team have been looking at how to improve the experience of people browsing content on the website. This week they used our eye tracker to understand better how people interact with the site.
Eye tracking showed that the design changes we made to the layout, in this example, resulted in users 1. getting less distracted by top level categories and 2. using the descriptions to select from 2nd level categories.
Micropersonas for Performance Platform
We've made some (very) lightweight personas to help the Performance Platform team stay in touch with their user's needs.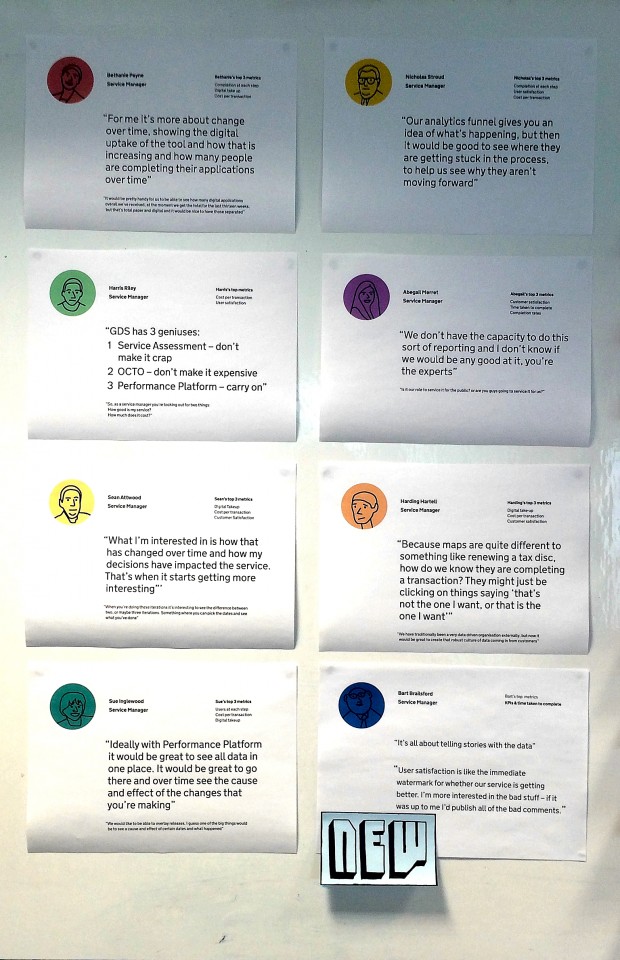 We're also working on some personas to better understand colleagues who are involved in the governance of agile projects.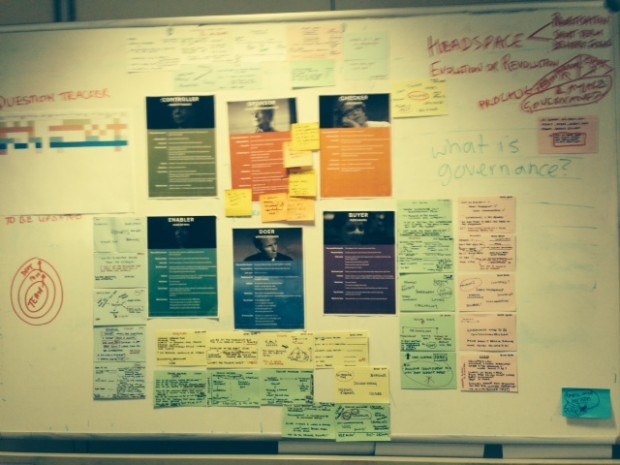 What we've been reading
We use Linkydink to share interesting things we find on the internet, which are (a bit) related to user research. Linkydink emails the user research team every day with links we've shared.
Subscribe to our Linkydink feed
Links we enjoyed this week:
Persona Grata: Welcoming users into the interaction design process
What does the Facebook experiment teach us?
The Science of Happy Design
Designing Features Using Job Stories
Facing Your Fears: Approaching People For Research
The Messy Art Of UX Sketching
Also, we love this post from Mike Bracken about What we mean when we say "service transformation".