The 24th criteria of the Digital by Default Service Standard asks teams to have a plan to achieve high digital take up. This is sometimes known as 'channel shift' - trying to move people into the digital channel, then keeping them there, can seem overwhelming at times.
Here's some guidance to help your team get started.
Step 1: Make a journey map to discover opportunities
Make a map of the journey people take as they discover and use your service.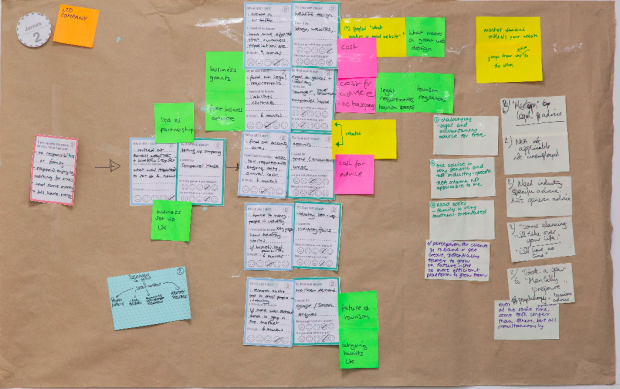 Your journey map should include all the different channels that people use (digital, phone, in person, etc.). It should also include participants in the journey who are non-government (other charities or companies who provide information or services) or from different parts of government to you.
Identify the key points where people tend to make a decision, such as whether to use the digital channel or not.
Make sure you have a good understanding of the user 'touch points' and the reason why people make the decisions they do.
You'll need to do some user research to make your journey map. Remember, this should be from the customer's point of view, not a business process map.
Make sure you have a good understanding of why users are deciding to choose one channel over another at the key moments you've identified. In this process, you should involve front-line staff, such as call-centre colleagues, and consider web analytics. You should also consider involving relevant 3rd parties, like the Citizens Advice Bureau and others who specifically support your audience or service type.
Similarly, you'll need to look at the assisted digital customer journey, and identify when and how assisted digital users might be supported and encouraged in shifting to independent use of digital.
Read more about how and why to create a customer journey map
Step 2: Build, measure learn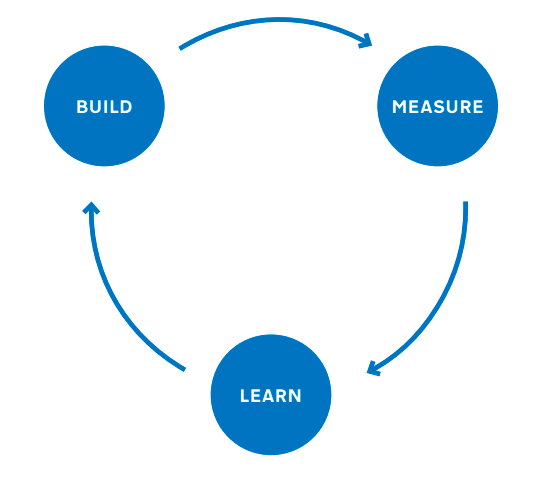 To understand what you can do to increase digital take up, you'll need to experiment with changes at the touch points you've identified.
Choose one of your touch points and make some guesses about what you might do to encourage people to use (or keep using) the digital channel. Think about what you need to do to test those guesses.
Changes that aim to keep people in the digital service may be made within the digital service, but changes that aim to encourage people to try digital will be changes to other channels.
You should look for small and lightweight ways to test these ideas throughout the project lifecycle. You can start in alpha by reducing the number of people who say in user research: "I'd pick up the phone or go to the post office.", etc.
It's easier when you get to beta and have real live users.
Here are some ideas and case studies of how others have tackled this on the Service Design Manual.
You should make sure you have ways of measuring whether the changes you're making are having an impact.
Try lots of things, iterate on ideas that seem to work. Discard (but record) the ideas that don't work, keep the ones that do.
Preparing for assessment
At your service assessment you'll be asked to talk about your plan to increase digital take up and show evidence that this plan is likely to be successful.
Your team should be able to show the journey map(s) and identify channel shift touch points.They should be able to talk knowledgeably about why people make channel decisions at those leverage points (referencing analytics, call centre data, user research).
They should be able to talk about the experiments you've done to help improve digital take up at these points. These experiments should be shown to influence your channel shift plan, which will talk about how you're going to promote the digital channel and on which users you'll focus.
There's more guidance on the service design manual. You can also contact Bob at GDS for support.
Keep in touch. Sign up to email updates from this blog. Follow Leisa on Twitter.