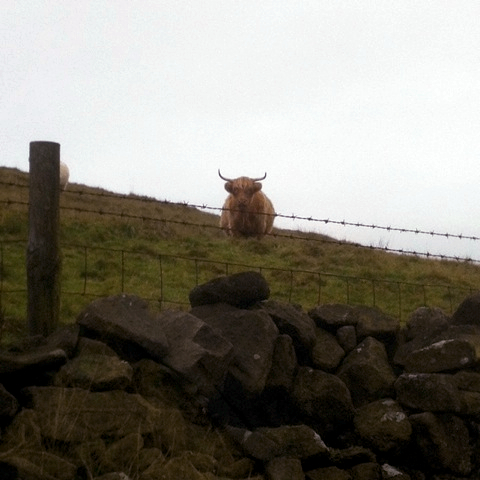 We had just travelled up a long, deeply potholed dirt track, ominously called 'unnamed road' on the GPS and were now looking for 'Three Chimney farmhouse'. We had reached a cluster of five houses, three of which had three chimneys.
"Have we got mobile reception?", I anxiously asked Jay Spanton, my fellow researcher.
We were arriving just on time for our third farmhouse visit of the day, with not enough time to knock at every door.
Jay and I are part of a team carrying out user research for the Government's new common agricultural policy delivery service. The challenge is to build a simple, easy to use service, within the constraints of a highly complex policy area.
For example, in order to be eligible for a grant, farmers will increasingly need to carry out and indicate the environmental measures they have taken on their land.
Amongst other requirements, farmers will need to name the crops they are growing and the features that are in each field, which will include drawing ponds, hedgerows and ditches on an online map.
Typical users for this service are farmers or their agents. Farmers in England have an average age of 57, which means that computers were not in common use when they were in school and most of them will not have worked in an office to pick up computer skills from their colleagues.
Nevertheless, the majority of farmers who've come forward to help us with testing have had some experience with computers and the internet, such as looking up weather forecasts, managing emails and using other digital services such as online banking.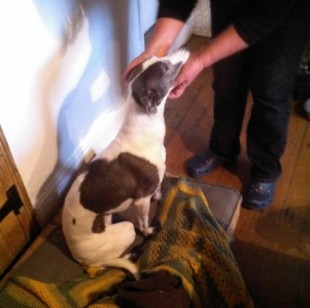 We've also shared our user research sessions with various animals - noisy cattle, horses and sheep in the fields and cats and dogs in the interview sessions with us. Dogs have chewed bones and sat on our feet as we've interviewed, whilst cats have wandered across the table, pushing themselves against the laptop screen and generally making it clear that they should be the focus of attention.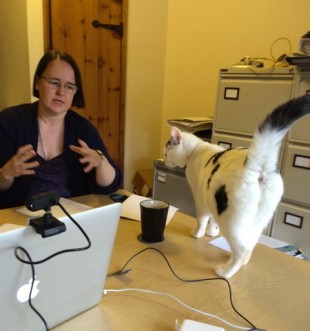 As we sometimes travel by public transport to our destinations, we've learnt to travel light. Our user research equipment is reduced to the minimum possible: a laptop each, standard mouse, webcam, microphone, scripts and a very long Ethernet cable. The latter is needed for the times when we aren't able to access Wi-Fi.
Wi-fi codes are often unknown but we can usually find them by looking for the password on the bottom of the router. Fortunately we don't always need to connect to the internet as we're often testing with wireframes or sketches of the service before it is developed.
For each test we have a script, which we use to ask our participants to talk us through how they would use the service to complete a given set of tasks. We make notes of how easy or difficult they find the tasks to complete, together with their suggestions, which we feed back to the team.
Farmhouses are not always easy to find. They're often in named houses, rather than numbered ones and on unnamed roads - GPS does not always get it right and mobile reception often doesn't cover the areas that we visit.
Fortunately we guessed at the right farmhouse with three chimneys and were ushered into the kitchen and offered a cup of tea.
To read more about the development of this service – see the CAP Reform blog.
Keep in touch. Sign up to email updates from this blog. Follow Cathy on Twitter.