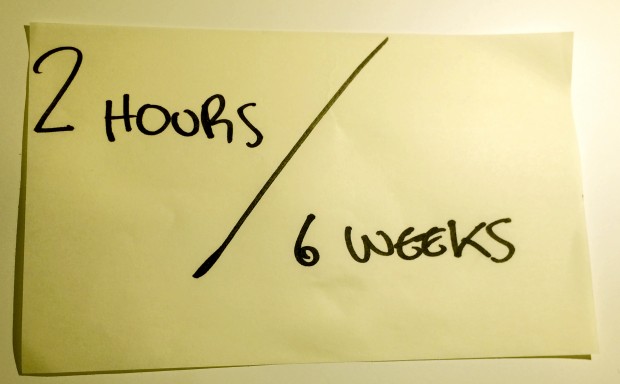 User research may be a team sport, but it's not uncommon to be the only user researcher in your team.
So, how do user researchers in agile teams make sure they're getting better at what they do?
The best way is to watch other user researchers and learn from their techniques. It's also useful to have other researchers observe you and give feedback.
Exposure hours
We're all working hard to get our developers, designers, product managers, service managers, policy colleagues, and more, into the lab so they can make decisions in the best interest of their users' experience.
Encouraging members of our project teams to get exposure hours is not new. What is new, is asking user researchers to do the same.
A cross-government user research initiative
We recently kicked off an initiative to encourage researchers from across government to watch user research for 2 hours every 6 weeks.
Similarly, we're encouraging researchers to ask other researchers to shadow them and give feedback. Again, ideally 2 hours every 6 weeks.
We think this will help us continually improve our capabilities as user researchers and raise the quality of user research throughout government.
How to get involved
You can achieve exposure hours in the lab, at a research show-and-tell or at sprint planning - wherever you think you might need a little extra support and development. It's all about improving skills through sharing with each other and getting to know fellow researchers along the way.
If you're a cross-government researcher, we'll use the cross-government mailing list to arrange observations and shadowing. Email Leisa if you're not on the mailing list yet.
We encourage all researchers, government or not, to try out this initiative. Let us know how it goes via this post's comments.
Lastly, we'll soon post stories about what we've learned from shadowing. Subscribe, so you don't miss a post.
Keep in touch. Sign up to email updates from this blog. Follow Leisa on Twitter.