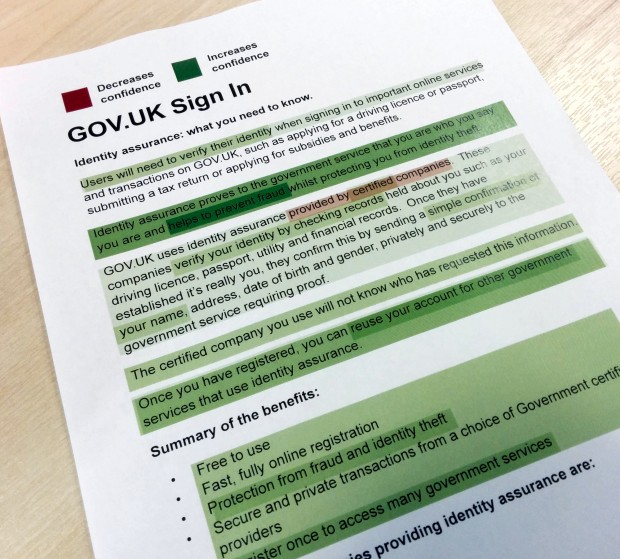 I've been working with our content designers to refine content that explains the Identity Assurance service.
We wanted a simple way to understand if our content inspired confidence in users or not.
A simple technique and how it works
At the end of each regular user research session, I asked the participant to read a print out of content. I then asked them to underline things that made them feel more confident about the service in green, and things that made them feel less confident in red.
At the end of the research day, I highlighted every underlined sentence with a matching colour. Once I'd done this for all the participants, we could easily see how the text made people feel.
Darker green showed text that made people feel confident. Darker red showed text that made them feel less so.
How it helped us
The technique is quick and easy. It allows the content team to immediately understand the impact of what they're writing. We're learning how to describe our service in a way that's clearer and simpler. We're now able to make content choices that, through user research, we know benefits our users.
Keep in touch. Sign up to email updates from this blog. Follow Pete on Twitter.